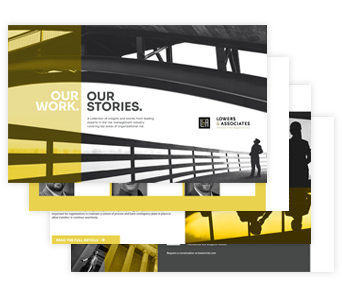 Insights and Stories from Leading Risk Management Experts
In this collection of stories, we share security tips, unique industry insights, and first-person accounts that have helped refine our purpose and that we believe can be applied to any industry. This collection of stories and insights covers some of the most common areas of risk management we address.
Topics Covered:
Separation of Duties
Access Control
Employee Screening
Process Innovation
Cash Handling
Business Continuity
Insurance Claims
Social Engineering
Standard Operating Procedures
Occupational Fraud
Experience and Training
Surveillance and Investigation
Due Diligence
Proactive Communication
Complete the form on this page to download this in-depth whitepaper.
Get Your Copy
Complete the form below for instant access to this whitepaper.